Conversational Commerce
3 billion people using instant messaging worldwide and messaging apps have eclipsed social networks in monthly actives source. This revolution opens up brands and businesses a new way of interacting with customers, and messaging apps can be turned into a platform for commerce. Grab this opportunity and get your shop bot presence today.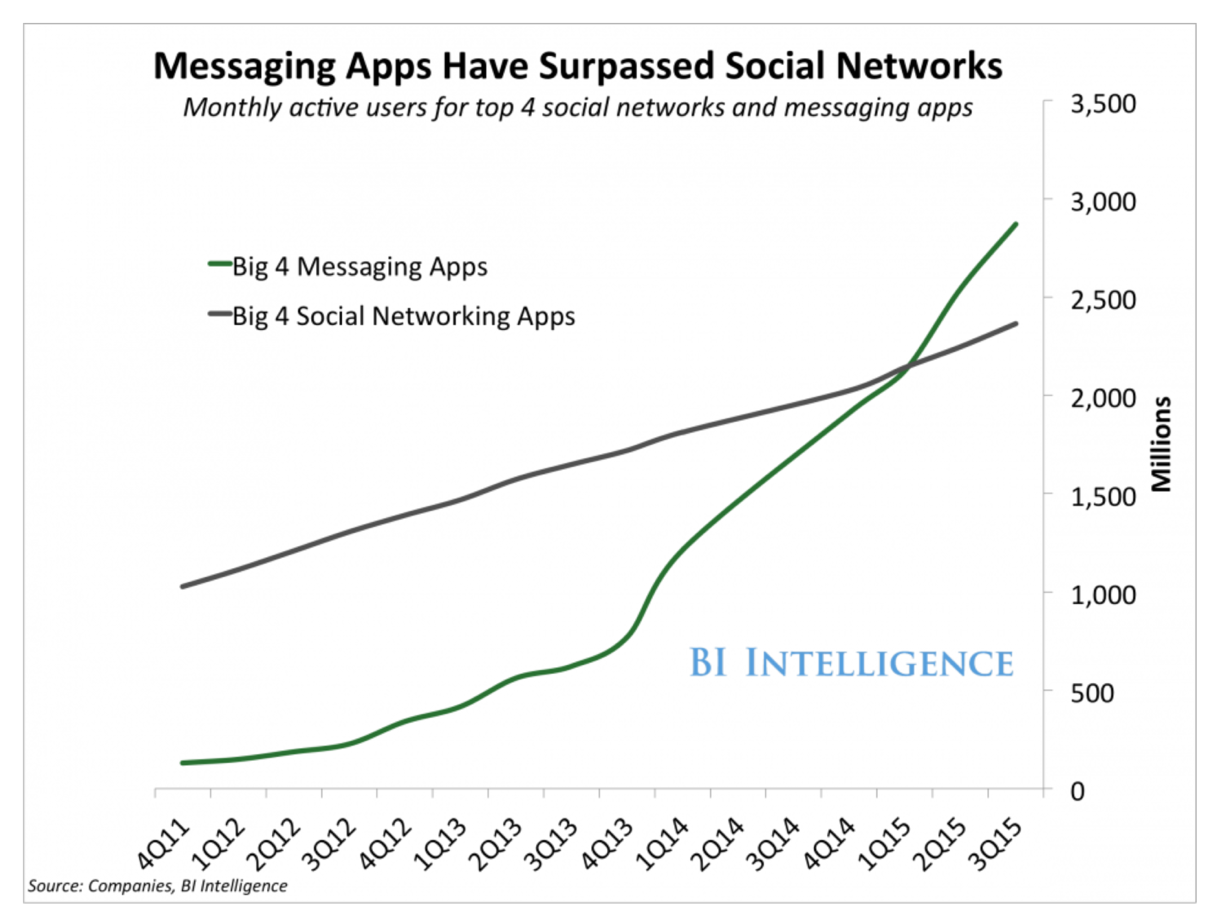 Sell where customers already are
Instantly reach 1.5 billion people around the world using Facebook Messenger on whichever device and platform they use. No new apps to download or new things to learn.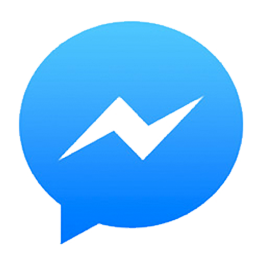 Easy and fast setup
No coding required. Your bot is automatically built and fully integrated with your shop. Same content of products, news, promotions etc are delivered to customers through bot conversation. All you need to do is to link up your shop with Facebook Messenger.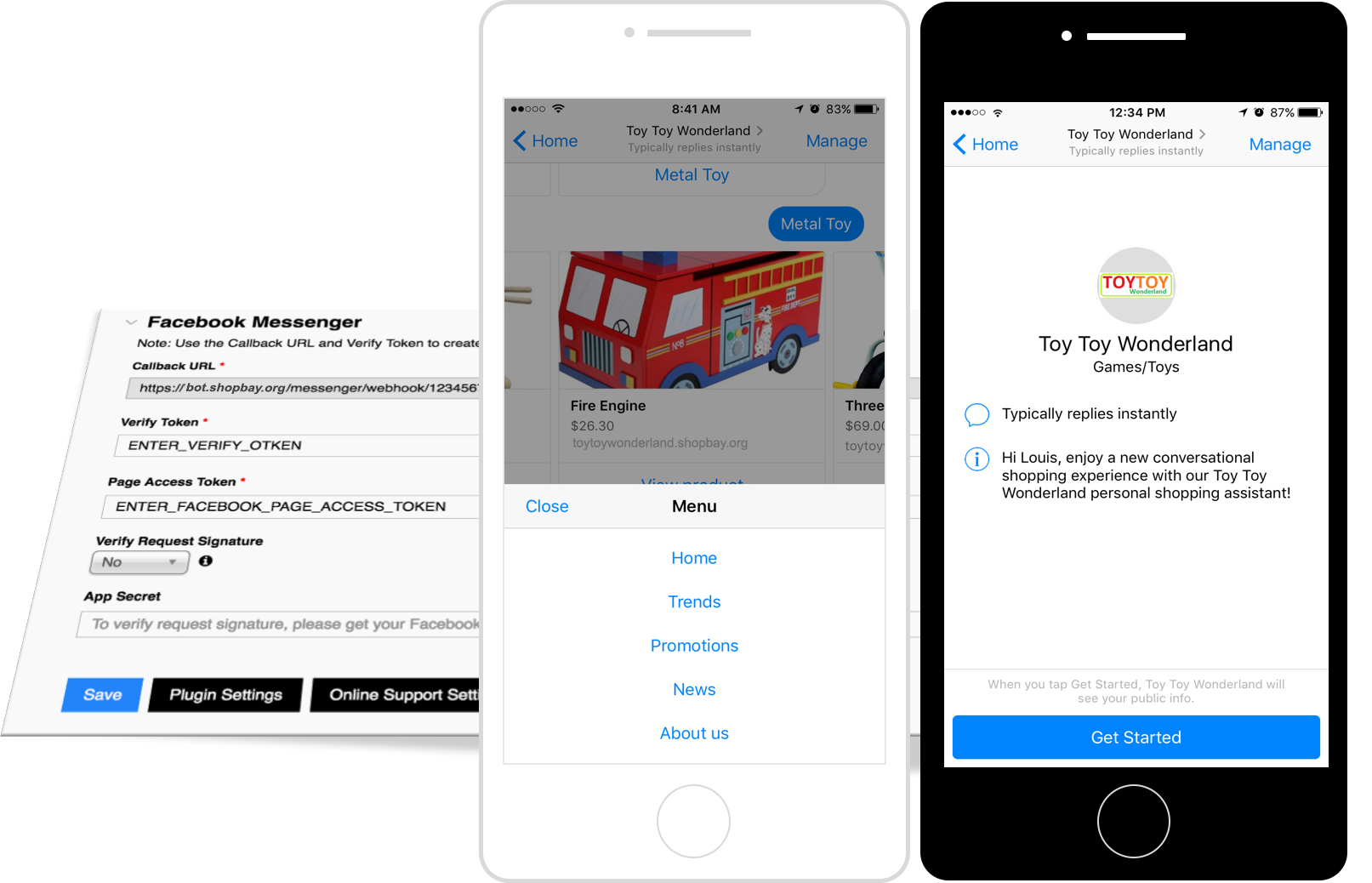 Rich Messaging
Your bot sends customers beautiful messages, call-to-action buttons and more, to engage your customers for better conversational experience.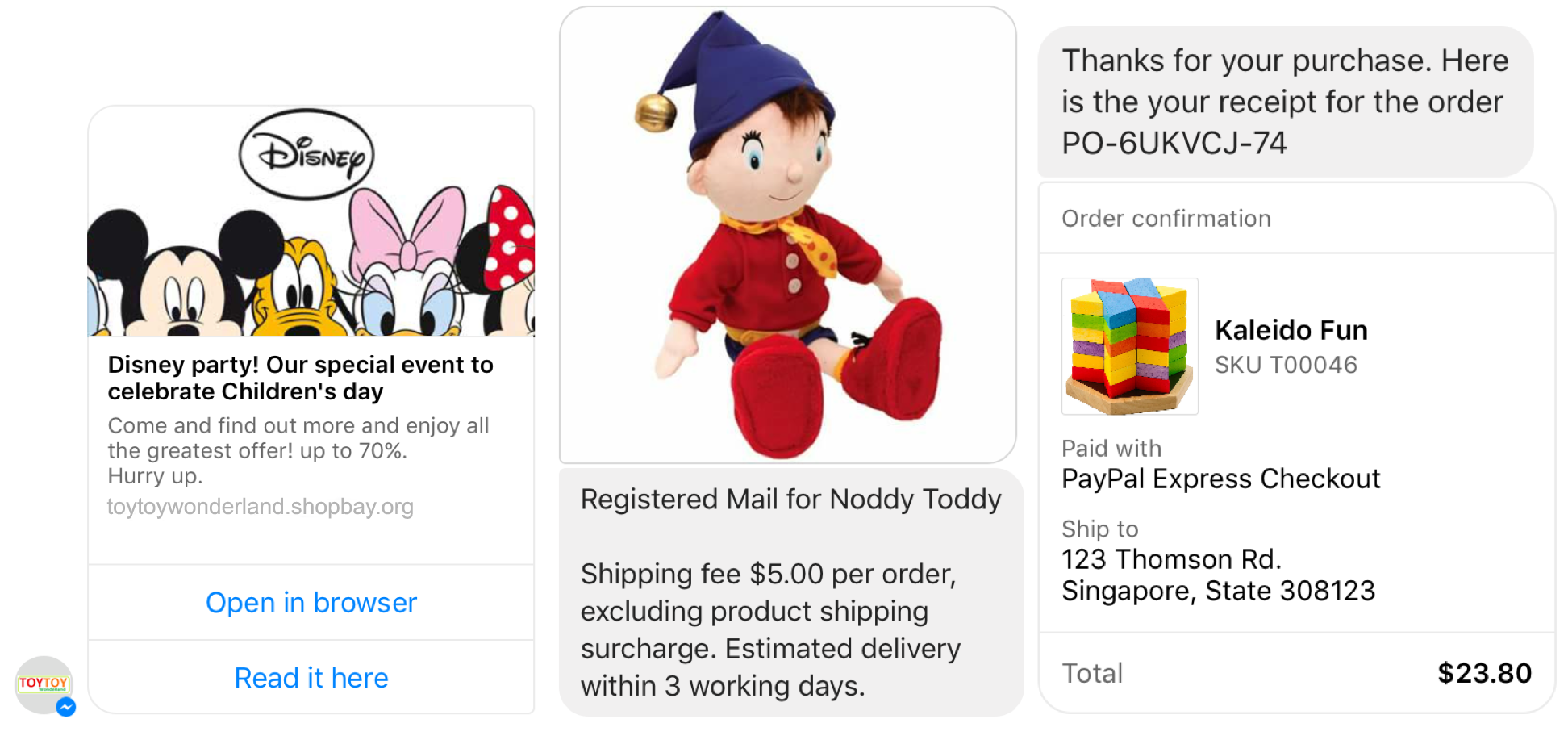 Subscription messaging
Customers can subscribe to following notifications:
Product updates - instant notification for new arrivals
Order receipt - whenever customers placed an successful order
Shipping notice - when the purchased item has been shipped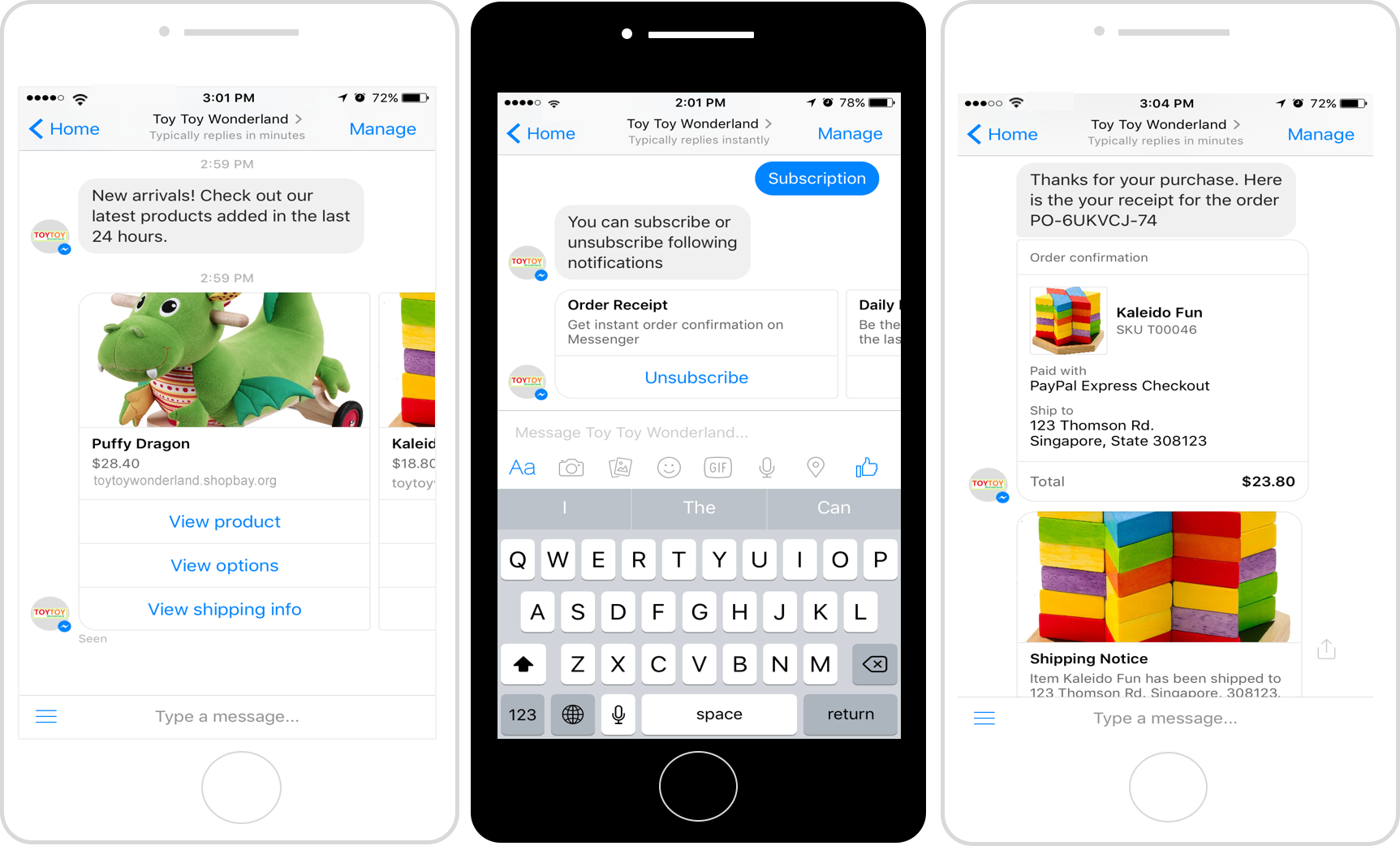 Business always on
Your bot does not get tired, or sleep. It will provide guided tours and take orders from your customers 24/7, 365 days per year.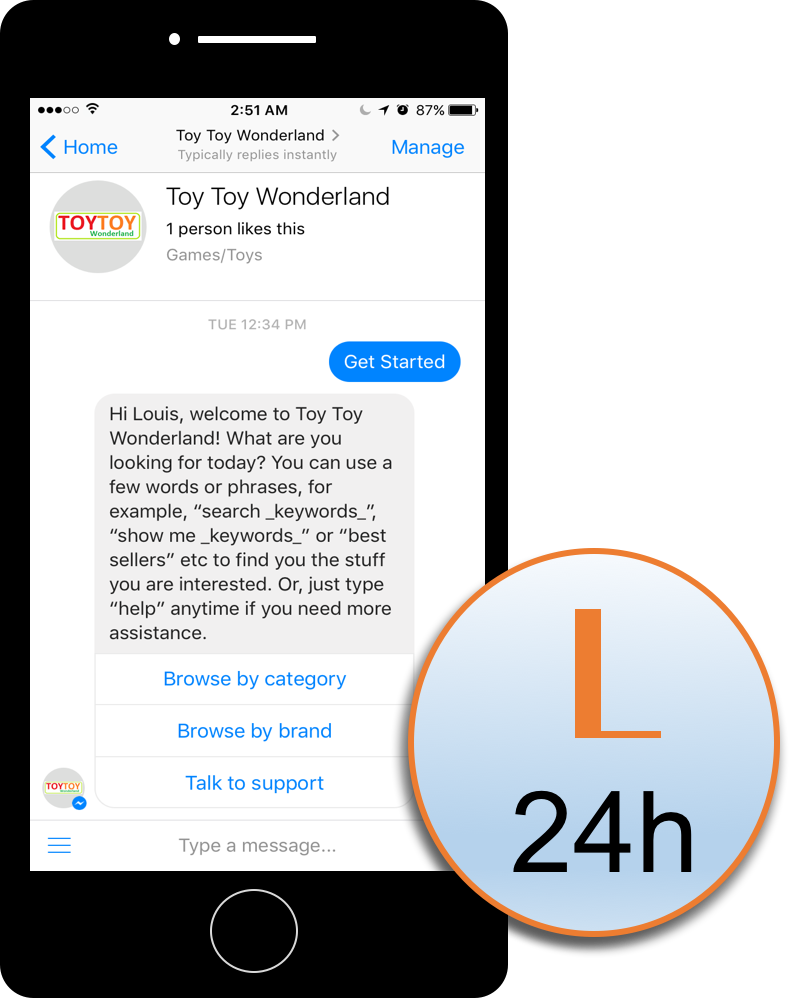 Live chat service
Bot can help you automate replies, but customers can also always ask for human assistance as well. Shopbay.org supports live chat service on your bot for customer service, and you can decide the service working days and hours.

Bot discovery
Customers can discover and enter into a conversation with your bot through:
Facebook Messenger web plugins at your shop website
Your shop's Facebook Page
Messenger links https://m.me/facebook_page_name, which you can share via SMS, Facebook, or email.
Search in Messenger app
Scan a code using the Messenger app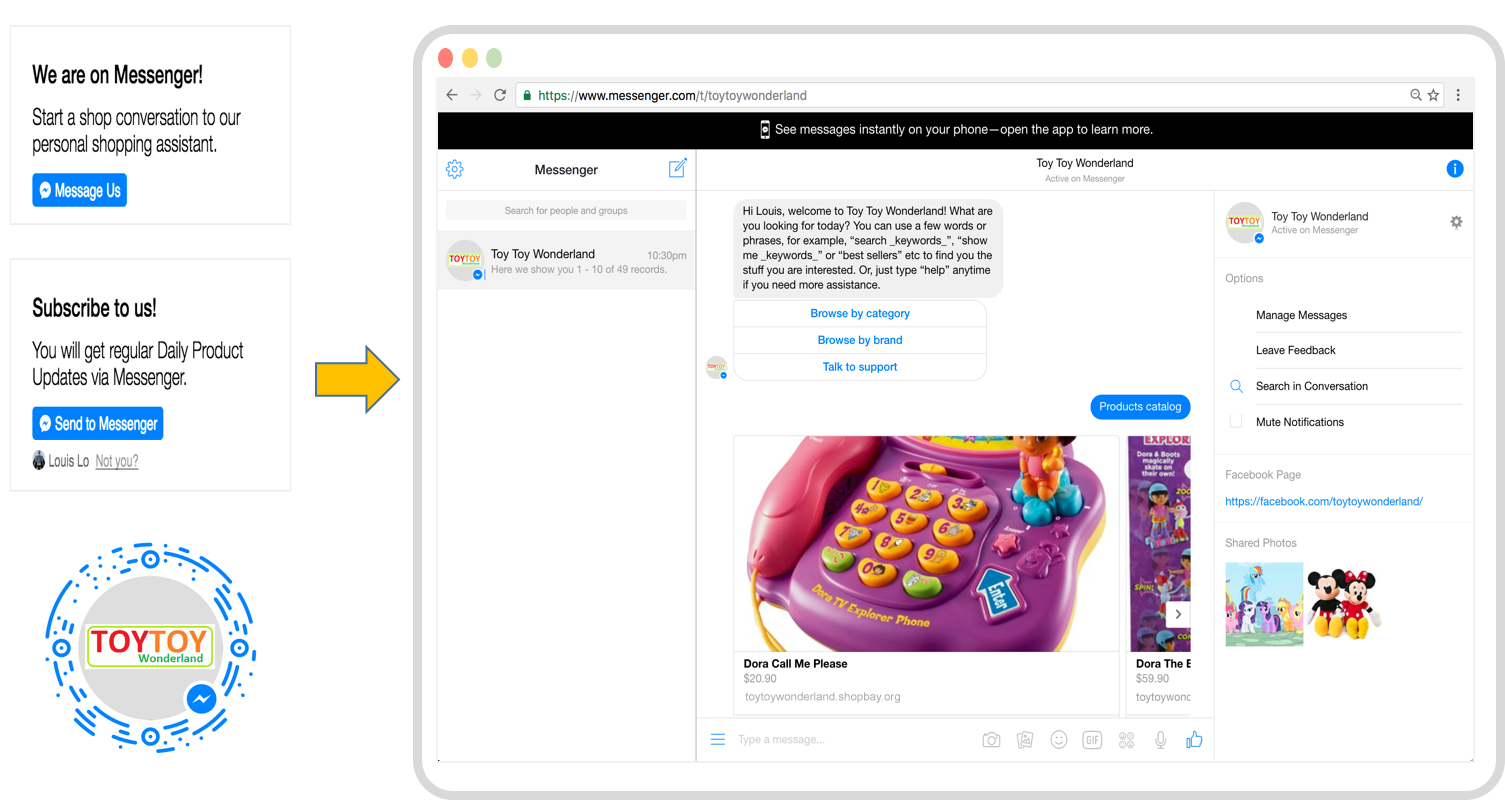 Built with AI
Your bot comes with an artificial intelligent engine that can understand natural language people use and communicate and chat with your customers making the conversational shopping experience realistic.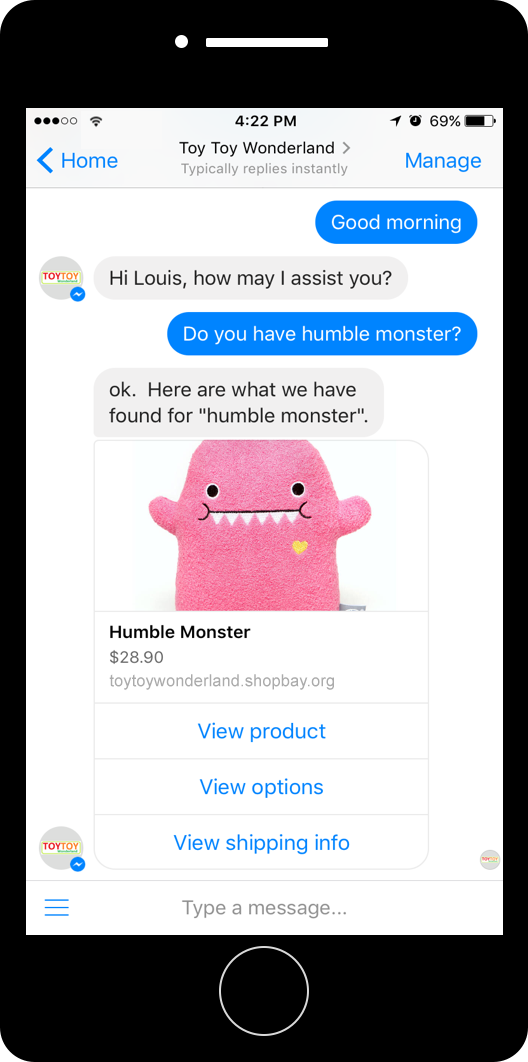 Navigate through commands
Customers can type short commands to quickly gain access to the targeted content on your shop bot.