Theme Design Templates
Our theme store has many beautiful theme templates ready for choose. Each theme may come with a number of preset styles for you to setup shop fast. More themes will be added soon.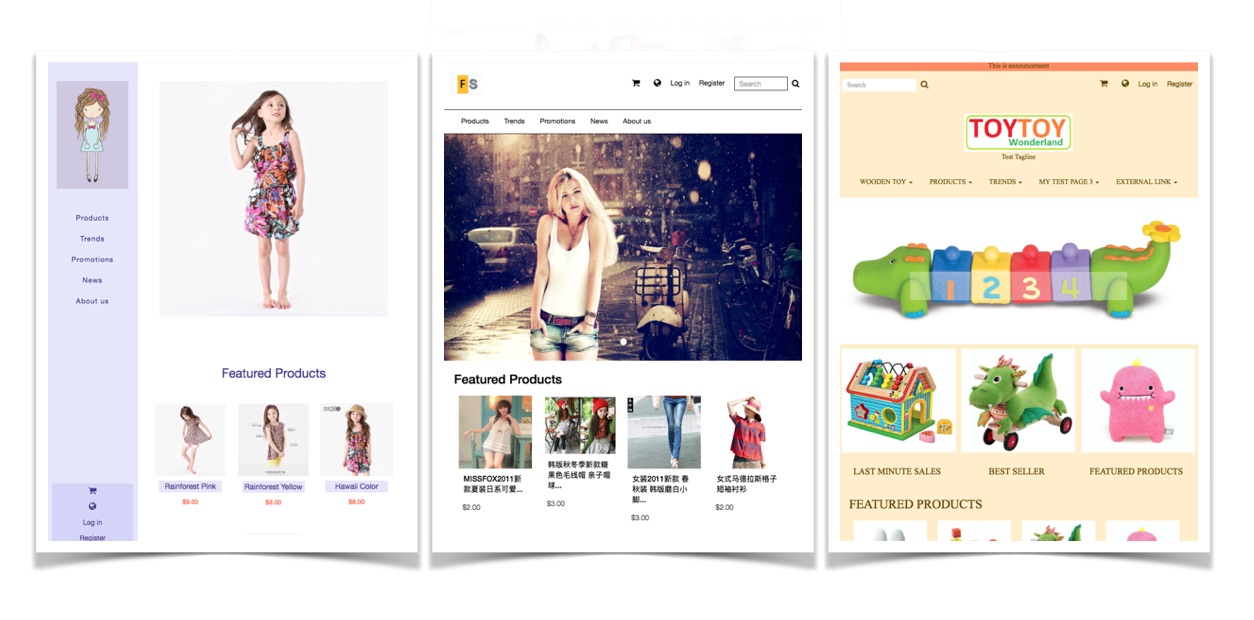 Theme Page Editor
Shopbay.org provides a powerful theme page editor for you to add customization on top of each theme design at page level, e.g. setting up slide shows, inserting a page section. This greatly brings your shop website standing out from others.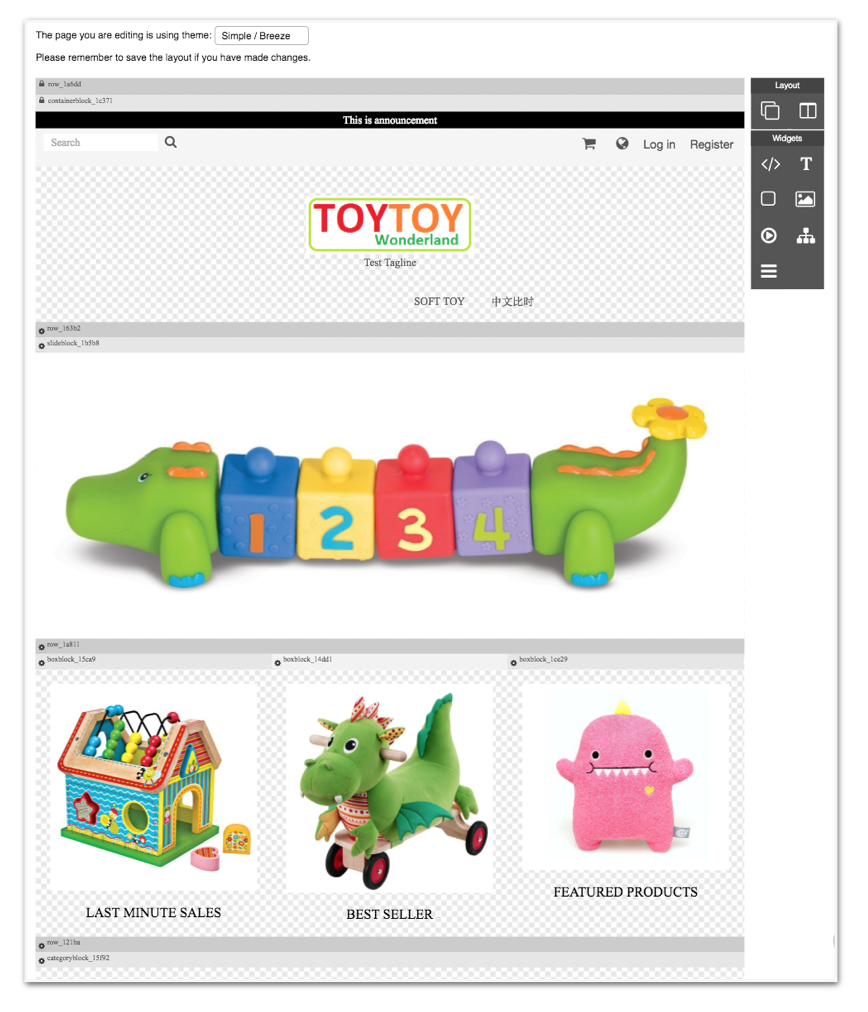 CSS Editing
This powerful tool gives your full control of your shop website look and feel. You can overhaul entire shop website design or do minor enhancements like changing font colors, size or background colors of certain areas.